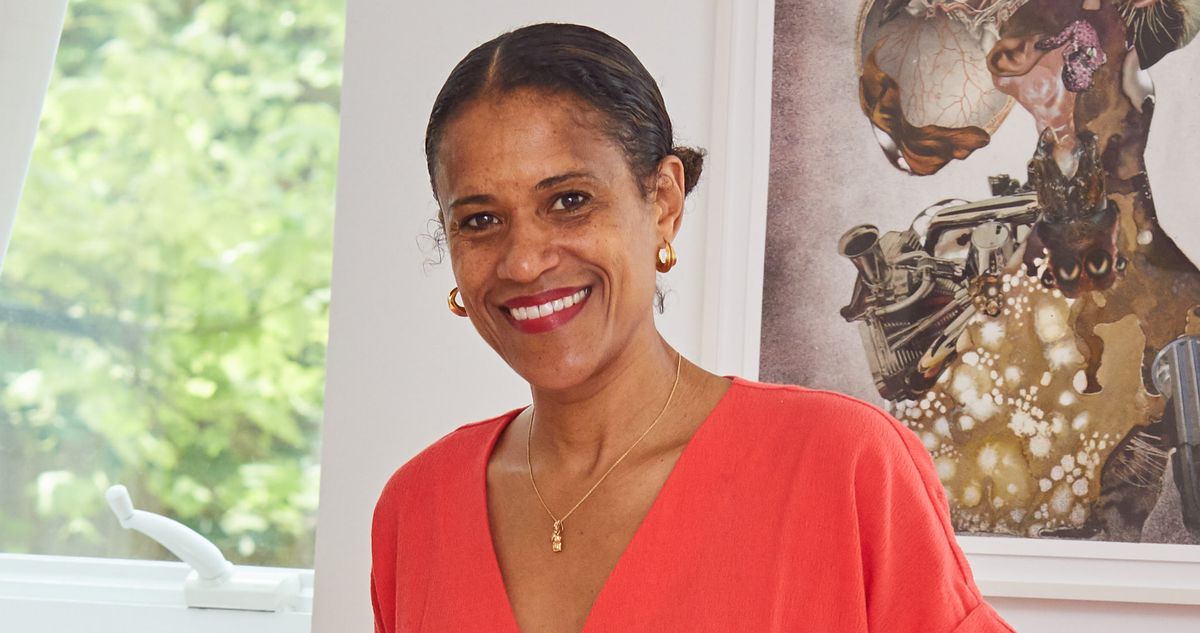 Isolde Brielmaier on the Future of Art
Isolde Brielmaier was getting ready for the opening night of "Inward," the newest show she
Isolde Brielmaier was getting ready for the opening night of "Inward," the newest show she has curated for the Worldwide Centre of Photography Museum, wherever she is a curator-at-big. This is a specific one particular for her: a curation of is effective by 5 younger Black artists — Djeneba Aduayom, Arielle Bobb-Willis, Quil Lemons, Brad Ogbonna, and Isaac West — who have in no way shown in a museum before. Brielmaier prompted them late last winter season to document their inner lives utilizing an Iphone.
"Artists are genuinely very good at currently being pretty current in this instant and searching and looking at and observing," she states of the world in the midst of a pandemic and how artwork is reflecting that. "We're a section of history, and we're on the precipice of anything. I'm hopeful that there are quite a few of us that are informed of that, care deeply about it, and want to have an impression and make a shift."
That change is displayed by way of the do the job of the artists in the display, like Ogbonna, who captured personal and relatives-oriented photographs that includes his family members and pals revealed as a result of the lens of his Nigerian tradition. The portraits had been scattered across the museum's wall as they would be in a grandmother's residing area, a thing Brielmaier did with intention. Her target: building an expertise that both equally honors the eyesight of the artist and usually takes into account a broad range of audiences.
Brielmaier's relationship with artwork begun with dance classes at the age of 6 in Seattle. She practiced all kinds of dance, which include ballet, modern-day, and African. On the weekends, her family would regular museums and theaters. "I feel about how we method room and go by means of area with our bodies which is related to dance," she told the Slash as she walked by the exhibit.
She began functioning at museums in her 20s, initial at the Museum of African Artwork when it was in Soho and then at the Guggenheim for two decades. She simply cannot bear in mind when she basically decided she was likely to be a curator. "I feel just coming out of dance and becoming surrounded by imaginative men and women and resourceful thinkers whilst experiencing artists — their eyesight and their ideating system — it was some thing I cherished," she suggests. Although she does not want to assert she just "fell into it," she credits her "more untraditional" way of doing work her way up by means of museums to land where she is now.
She understood there ended up numerous approaches to do what she beloved over and above a regular museum position. She knew she liked operating with artists. "There's some thing remarkable about commencing with a curdle and then planting it and figuring out how to make it grow and change," Brielmaier states.
When she was to start with embarking on her route to staying a curator, it felt a minor "pie in the sky," she states, but now it is a title that's applied a good deal more readily. There's a excellent sense of liberty that comes together with it now, she provides, but she does not see it as one particular preset plan: "It will involve doing work with artists and partnering with them to really bring their eyesight to lifestyle, but that can be in a assortment of destinations. That can be at ICP, at the New Museum, or even in a general public realm that could be a park." Her main concentration is holding the artists and their art as the focal factors of what she curates, so the audience is normally viewing the art from the artist's place of perspective. She is encouraged by Deborah Willis and Carrie Mae Weems, two Black American artists who have been pioneers in the artwork planet.
Brielmaier's work is in a lane of its individual. For her, making sure that the artwork is partaking the viewers, no matter whether that is a team of "sophisticated museumgoers or a team of university young ones," is essential.
Aside from her curator-at-large position with ICP, Brielmaier is the newly appointed deputy director of the New Museum, where she will be performing with leadership on new initiatives and visions. She would like to provide in much more digital activities or new techniques of partaking with art.
"I've noticed a large amount more artwork now online and via digital studio visits. We've beefed up a lot of our on the net programming at the New Museum," she says. In July, there was a virtual exhibit that was accessed entirely by means of IGTV. Brielmaier is prepared to shift on to the following chapter, one she is familiar with will be central to the New Museum. But going through the earth for the duration of a pandemic poses a large amount of concerns, not only for her but for the museum as a whole. She asks herself continuously, "Where do we want to go? How do we want to get there? Who do we want to be? Who will choose us there?"
The response: "I imagine the who we want to be is quite central. It is new artwork and new concepts."